How to Make a Dog Birthday Cake Recipe
Feb 12, 2023
Making a dog birthday cake or a gotcha day cake is not only easy, it is so much fun! After you bake your doggy cake you can decorate it with dog cake frosting and customize it by using any dog cake decorating idea that you may have.
How to Bake & Decorate Cakes for Dogs
Here's a step by step video to set you up for success:


Easy Dog Cake Recipe | 5 Ingredients
Ingredients:
2 cups rice flour
3 large eggs
1/4 cup olive or canola oil
3 tsp baking powder
1 cup water
Directions:
1. Preheat the oven to 350 degrees Fahrenheit.
2. Add the flour and baking powder to a large bowl and stir together. Add the remaining ingredients and mix until smooth.
3. Pour into greased cake pan or cupcake wrappers.
4. Bake for 30 - 35 minutes less time for cupcakes.
5. Let cool before adding dog cake frosting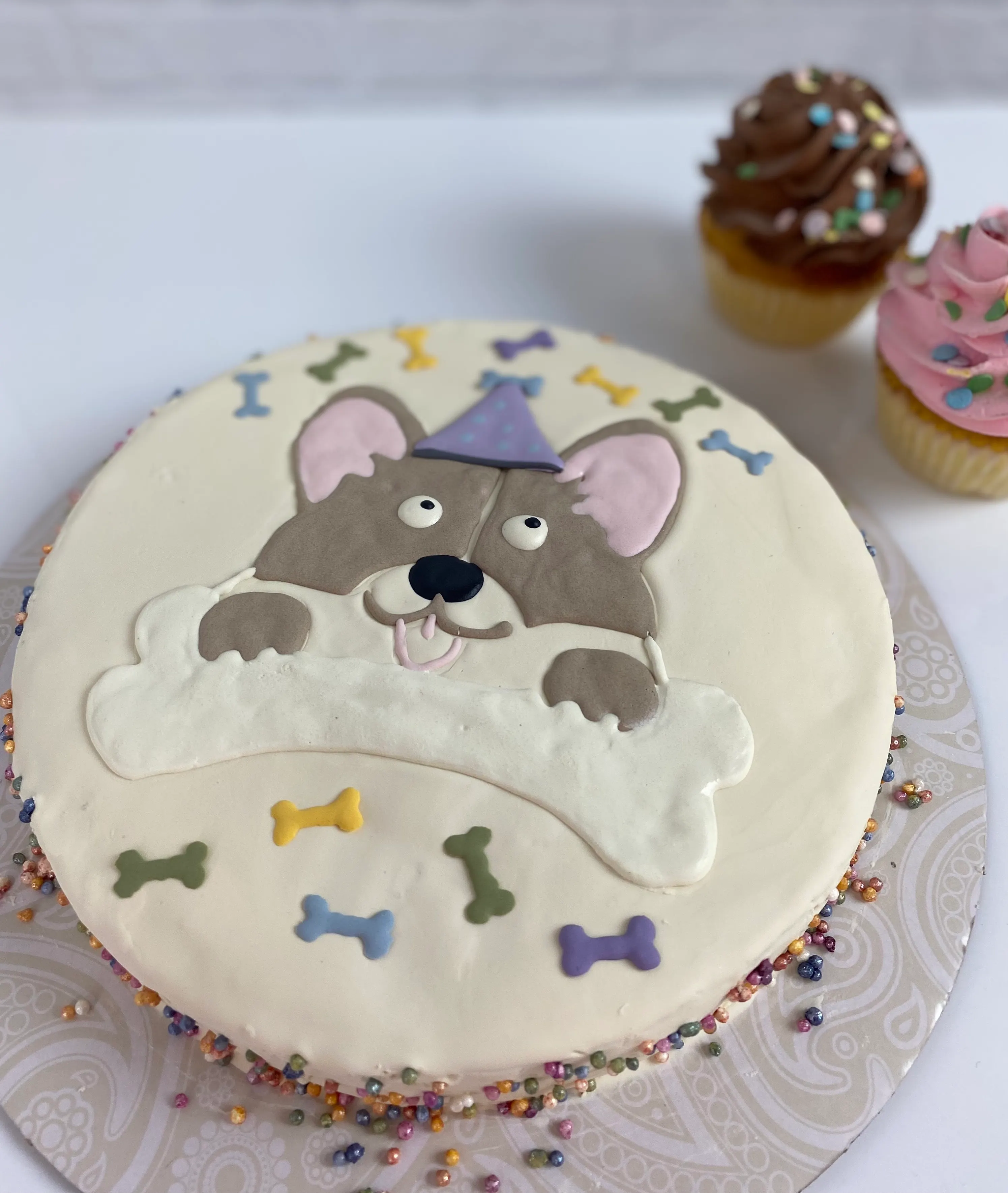 Yogurt Frosting for Dog Treats
While there are many dog frosting recipes available, most of them do not dry hard, they crack or they need refrigeration. If you want to use what most professional dog bakery business owners use, you can order any product from Pastries 4 Pets and your cakes will look beautiful! All of guess work from trying to make your own frosting safe for dogs that hardens recipe is over with this amazing product.
Here is how to decorate with dog frosting...
1. Add 1/2 cup of Pastries 4 Pets Dog Frosting to a small bowl.
2. Add 1/2 tsp of all natural dog safe food coloring powder into the same bowl and mix together.
3. Add the amount of water on the package - for example: 2 TBS of water for frosting
4. Put frosting into a decorating bag or use the frosting in the bowl with a spatula
5. Let dry overnight to allow the dog frosting to harden.